Advertising Balloons for Sale and Rent in Arizona
Call 1-800-791-1445 for all types of advertising balloons in Arizona. Advertising balloons Arizona: helium balloons, promotional blimps and advertising inflatables.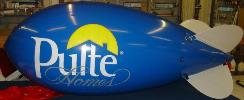 We manufacture our helium advertising blimps, helium advertising balloons and custom helium inflatables in the USA. Our products are made using polyurethane, not PVC. Polyurethane is lighter, stronger and retains helium much better than PVC. This makes for a very superior and better performing balloon or blimp.
Advertising blimps are a favorite for promotions. Very affordable, attractive and generates traffic for your event or business.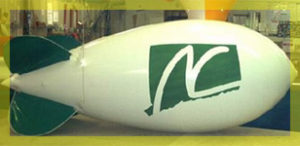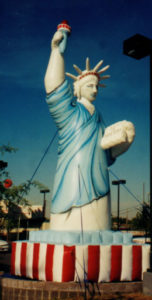 We have the largest selection of giant advertising inflatables in Arizona. We have hundreds of inflatables in stock and if we don't have it we can make it for you. We have everything from Alien inflatables to Santa to Uncle Sam.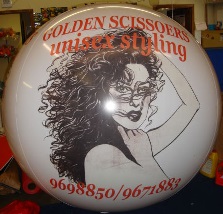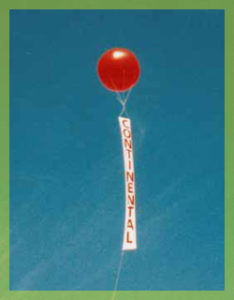 Helium advertising balloon with vertical banner. Attract attention for your event or business.
Aliens make contact in Phoenix.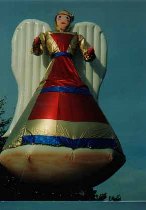 Giant parade balloons for your event.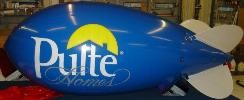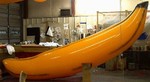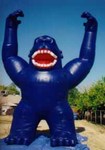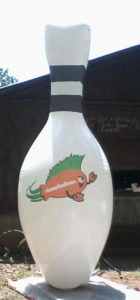 Custom sealed-air balloons and giant Kong inflatables for all occasions.
Giant bowling pins made for TV special.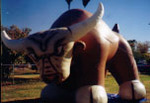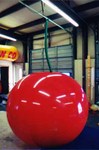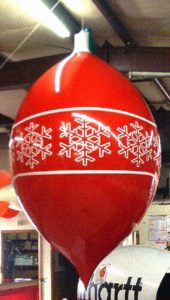 Custom shape helium balloons are our specialty. We are one of the few manufacturers in the USA who make custom balloons.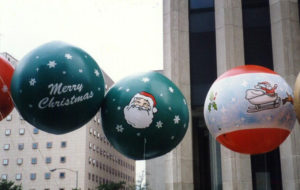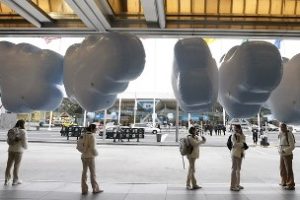 When you need something Special!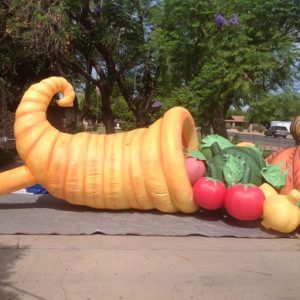 This cornucopia is made to fit on a flatbed trailer for parades.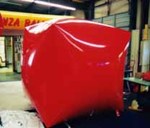 Giant cube balloons with or without artwork.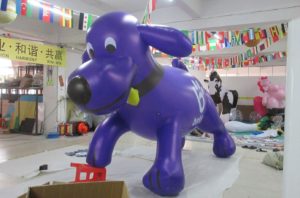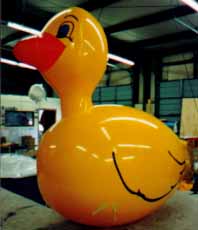 Things are ducky!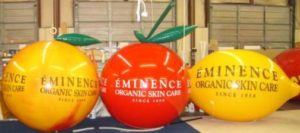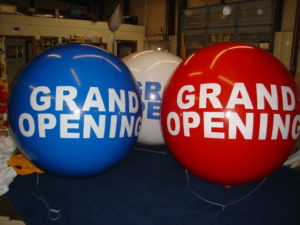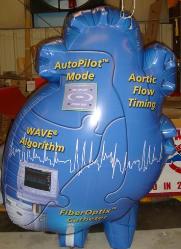 We can make your custom shape inflatable.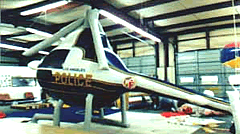 Helicopter made for Hollywood movie!
Advertising Balloons Arizona: We Serve All of Arizona!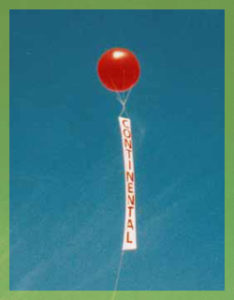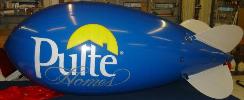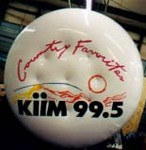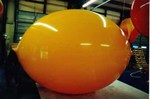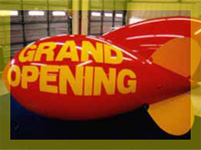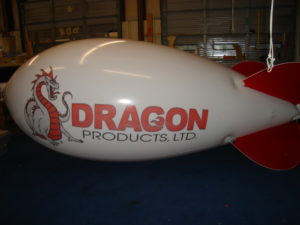 Los Angeles Advertising Balloons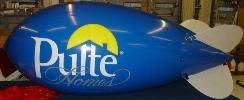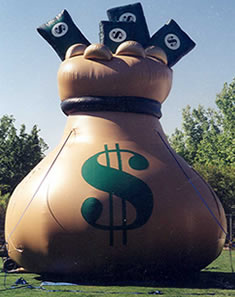 Call 602-938-3550 for advertising balloons in Arizona.
Advertising Balloons Arizona